Save time, find inefficiencies and help customers with Node14's online service tracking software.
Track Your Order - 31254
Remanufacturing Completed
Tuesday, 12/05/2023 @ 02:09 AM
Central Standard Time
Your order has been remanufactured. Soon we will begin our quality assurance process to make sure your order is perfect!
We Build Software Our Customers Love To Use
-Google & Facebook Reviews-
How many emails and phone calls do you get about order statuses each day?
Many business owners commit 40% of their day communicating updates to their customers. Is this a good use of your valuable time?
Does Your Email Look Like This?
A Ton Of Customer Emails
Customers Checking On Orders
Answering The Same Questions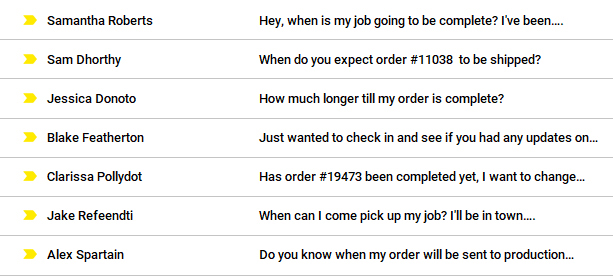 Does Your Solution Look Like This?
Unorganized
Doesn't Allow For Reporting
Incorrect Or Missing Data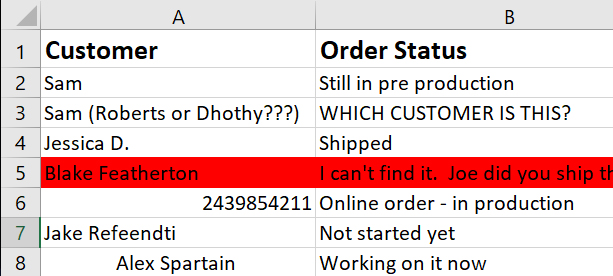 How much does a poor process cost your business?
The time spent and overall customer satisfaction lost due to a non-existent or poor process can lead to huge decreases in profit.
Time spent tracking down orders for customers.
Disappointing customers with poor communication.
Hours spent correcting and cleaning up spreadsheets.
Automated Notifications
Your customers are notified automatically via email and/or text message about various stages of order production as they occur in real time!
That could be annoying! - Jobs can be configured so that only certain milestones trigger notifications. Additionally customers can unsubscribe from notifications at any time.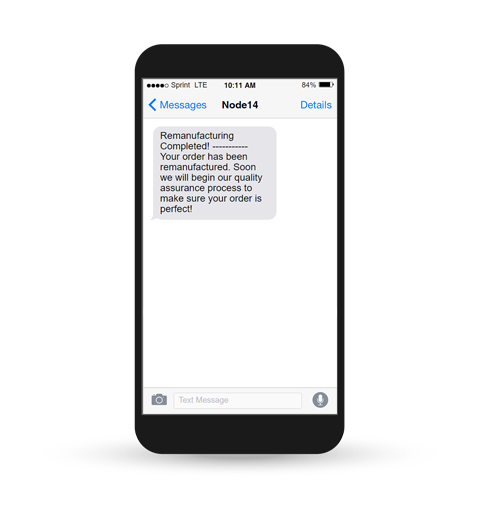 Internal Job Monitoring
Additionally and automatically allows business owners to monitor and report on the production pipeline's entire and individual stage efficiency.
How is that possible? - Each stage of a job is time tracked. In addition to using this data for notifying customers, we also log it for internal reporting.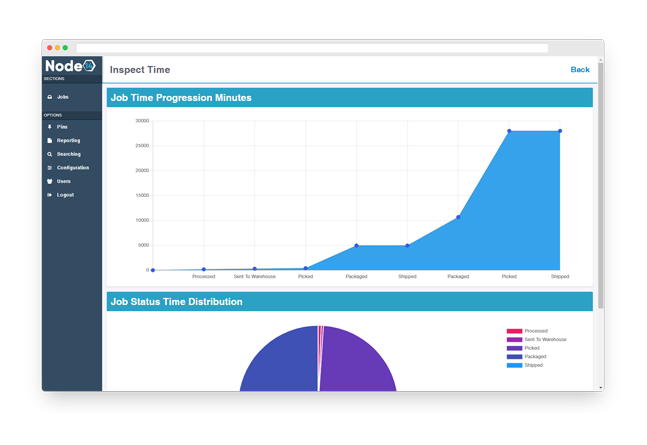 A Snap To Use
Enjoy simple interfaces, incredible reporting and best in class software engineering specifically tailored to the service industry.
But my business is unique... - The service tracking system has many different configuration options to accommodate nearly any service style business. However, in the event that you need something super specific, you can work with Node14's engineers to create something just for you!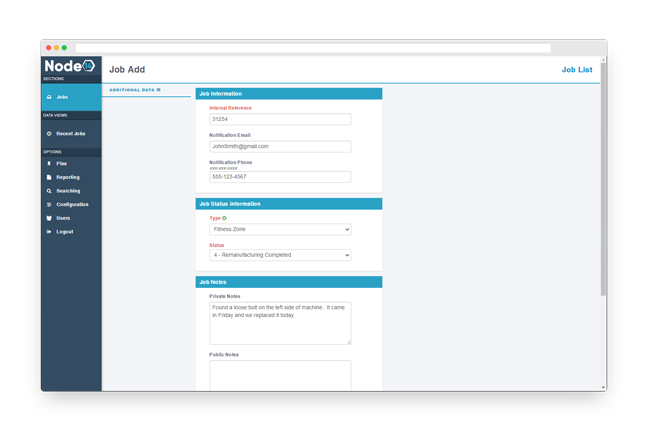 Stop Wasting Time & Make Your Customers Happy, Today!
---
Node14 offers you the ability to try our service tracking features yourself or schedule a personalized demo where you can see how the system can work specifically for your business.
Service Tracker Pricing
---
Node14 offers custom pricing for all Service Tracking clients based on their specific usage. This pricing is not available online as we calculate the lowest payment possible based on your needs.
NOTE: Service tracker pricing and Node14 custom database system pricing are different pricing structures.